Thon Hotel Bjørneparken
Sentrum, Flå

+47 32053570

km From You
Thon Hotel Bjørneparken is situated in the middle of Flå centre, directly connected to Bjørneparken Shopping Mall. The hotel has 56 light and modern rooms and 30 furnished apartments. They also have a nice restaurant attached – "Bjørnehiet".
The hotel has conference facilities with capacity for up to 150 people. You are welcome to rent the premises for birthdays, weddings or confirmation.
Only five minutes from the hotel, you will find the Bearpark and the Hunting and Angling center.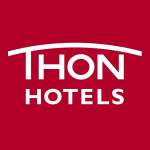 ---
Last Updated

:

Source

: Hallingdal Reiseliv
Ogólne
Krajobraz
Obszar leśny
Obszar górski
Zakwaterowanie
Wyposażenie hotelu
Bar
Kantor
Przyjazne rodzinom
Aktywny wypoczynek
Atrakcje
Plaża
Wędkarstwo muchowe
Wędkowanie w słodkich wodach
Piesze wycieczki
Myślistwo i wędkarstwo
Wędkowanie w rzece
Wędkowanie
Wędkarstwo muchowe
Wędkowanie w słodkich wodach
Wędkowanie w rzece
Zaplanuj swoją podróż
Usługi
Kantor
Przyjazne rodzinom
Krzesełko dla dzieci
Zwierzęta są akceptowane
Smaki Norwegii
Restauracje i kawiarnie
Menu dla dzieci
W pełni licencjonowane
Facts
Landscape
Mountain area
Statens Kartverk, Geovekst og kommuner - Geodata AS
Traveler Reviews in partnership with
Your Recently Viewed Pages